sundays are strange, they spend their time chasing monday mornings. i caught the train to salisbury after work last night; ate sausages, chips, sweetcorn and egg (over-easy) for supper; drank a bottle of wine with dad; revised; decided to go to bed at the relatively normal time of 1 a.m. but ended up cooking chips and getting very very drunk in the work room, just me and 4music. i woke up at about 1 this afternoon, wandered around salisbury for a while and noticed the salisbury zavvi is one of the ones HMV has bought. it's back to basingstoke in a few hours, to go to the cinema with chris and some pals and then home to revise/procrastinate yet further.
i can't wait until 11 a.m. tomorrow when my exam will be over and i won't need to worry about the ridiculous things you worry about in exams - needing the loo, sitting in the wrong seat, tripping on a chair and falling onto the floor as you walk out silently - until may. after june i'm set off into the big bad world, fingers crossed the economy has dramatically picked up by then and i'll have a plethora of fun retail jobs to take.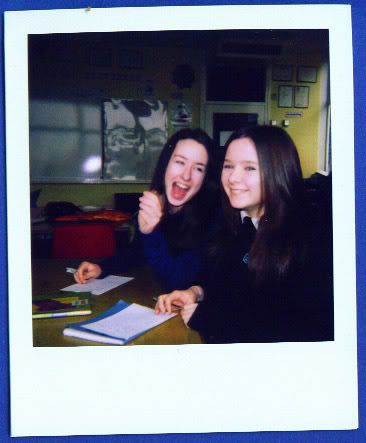 2007 was actually a really fun year.